Wednesday, March 23rd, 2011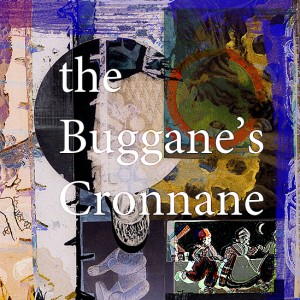 A soundtrack directly inspired by the Carpet Page art work has been created by local musician Buggane of Ballagroove Records. This piece is entitled Buggane  Cronnane. In Manx Gaelic Cronnane means drone, hum, buzz, babble, purr, whirr.
It is very apt that both the audio and visual aspects to this exhibition use the same techniques – collage/layering and sampling of found imagery.
Visitors to the exhibition at the Sayle Gallery will have the opportunity to listen to this kindred work whilst viewing the carpet page prints.
This CD released through Ballagroove Records is a limited edition run of 100 copies.
* To order please go to www.ballagroove.com