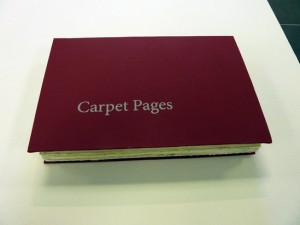 The image above shows the Carpet Pages book cover. The type face used for the title is Minion Pro, which was screen printed directly onto the red book cloth in silver metallic ink. This was then used to cover the book boards and attached to the book block.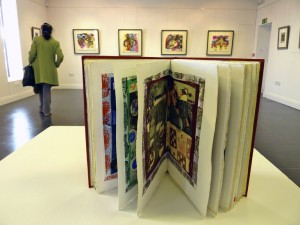 The Carpet Pages book stood on end in order to show the pages; the book is displayed flat under normal exhibition conditions. This photograph was taken during the exhibition at the Sayle Gallery.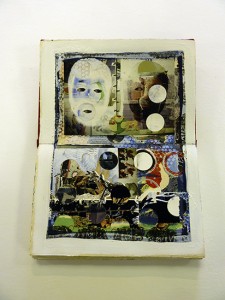 Carpet Pages book open on Carpet page 4 double page spread.